Concordia Publishing House   |   
Illustration by Greg Copeland
For the cover, the illustrator was directed to picture Martin Luther as confident and resolute. I provided him with reference material taken in a photo shoot which I directed
—of my boss at the time posing as Luther! 
 The interior design elements were found in old publications of Luther's writings in the Concordia Publishing House library. The inspiration for the paper texture and the aged coloring came from those old publications. Before this book went into production, I visited many of the historic Luther sites in Germany and provided the illustrator with copies of my photos for his reference. Below are a few sample spreads.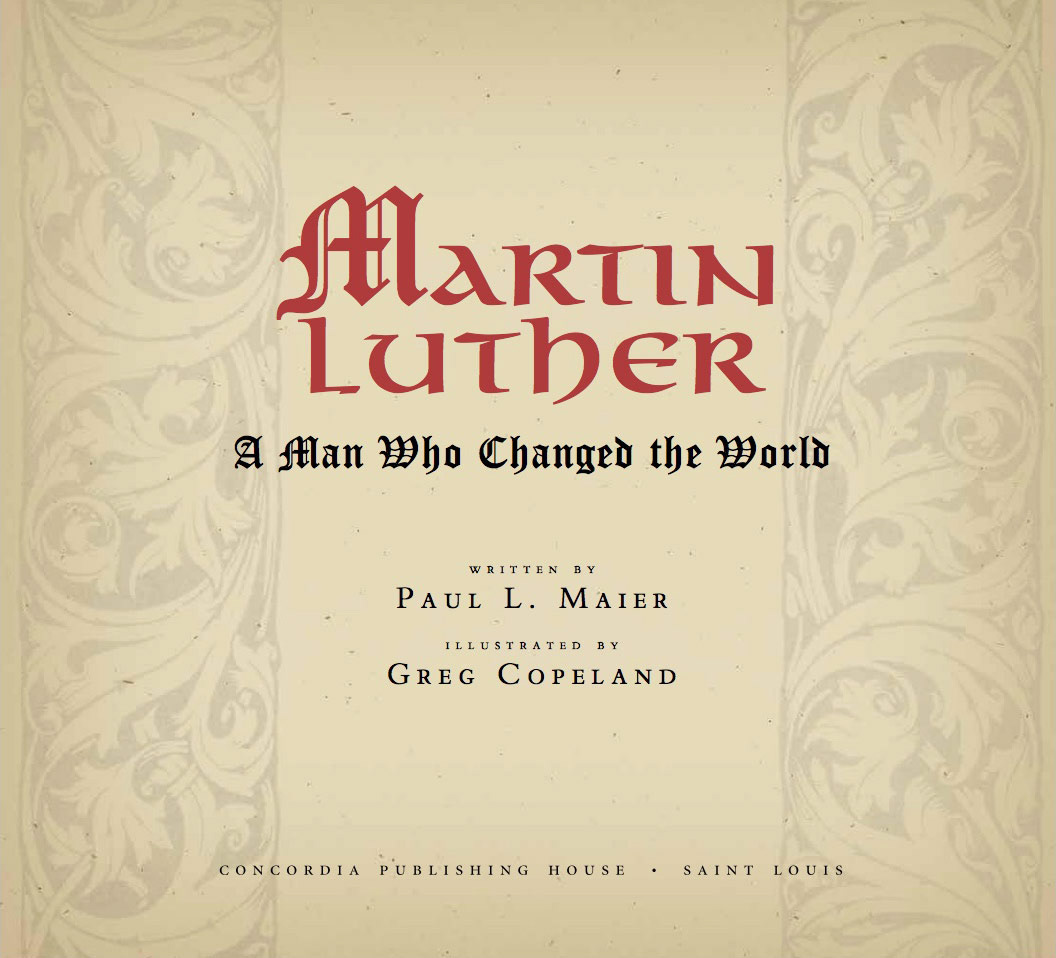 This book won best of category during the Printing Industries of Wisconsin/Graphics Excellence Awards and the Silver Medallion Book Award–Elementary Children from the Evangelical Christian Publishers Association.